Thinking of automating your warehouse operation? You're already looking at a major financial investment. Some companies will benefit from full automation. Others will quickly discover it's not quite right for them. Let us help you make the right choice.
Automation vs. semi-automation? It's a hot topic. Some believe automation will cut staff costs, reduce errors and speed-up delivery times. Others are sticking to the tried and tested manual methods they've used for decades.
Thankfully, with the help of our expert team, you can find the solution that's right for your operation.
Mobile Pallet Racking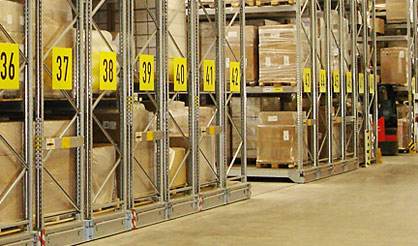 MOVO, the mobile pallet racking solution from Dexion, provides dense pallet storage. It helps to reduce costs for a new building and better-utilises existing warehouse storage space.
Suitable for any kind of warehoused goods
Guaranteed operational safety at temperatures as low as -30° C
Wide variety of accessories
A multitude of benefits:
Maximises floor space – with only one operating aisle
Saves up to 40% of the space required by conventional pallet racking
Increases storage capacity by up to 80%
Helps reduce energy bills in cold stores
Provides full, unrestricted access to individual pallets
Adapts to any requirement, thanks to modular design
Safety according the European Directive 2006/42/EG and DIN EN 15095
Mobile Shelving
Hi280 shelving offers further versatility when combined with Compactus® mobile bases.
Optimal compact storage solution
Use it for small-parts handling and archive-storage
Very secure – can be locked together with codes entrusted to a single person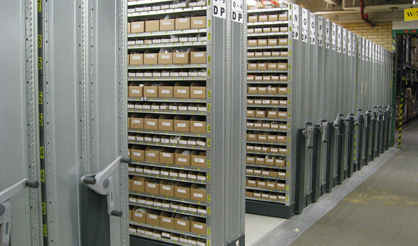 Storage Machines and WMS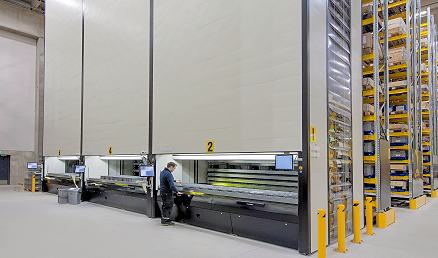 Our Automatic Storage Machines can significantly improve the efficiency of your product storage and picking.
Easily integrate with your existing Warehouse Management System (WMS)
Usable as a standalone system
Customised to your site's operating environment
Save up to 70% on your existing floor space
Reduce picking errors by 70%
Decrease picking times by more than 60%
TC2000 article management software is especially developed for Tornado, Paternoster & HOCA and you can have it included as standard with all our machines.
Pallet Shuttle System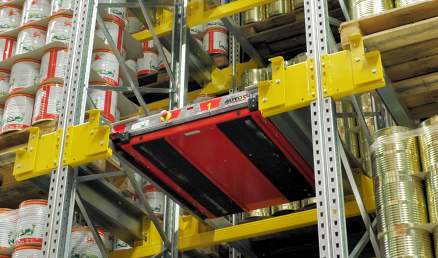 The Pallet Shuttle System removes the need for forklift trucks to enter the aisles and hence offers a cost effective and time saving storage solution.
The pallets are placed on a Pallet Shuttle (a battery powered pallet cart) which carries the pallets into the rack.
Efficient system of compact storage for warehouses with low levels of SKU
Optimisation of storage, loading and unloading stages
Low level of risks or stress to the warehouse operating staff
Low level of risks or damage to the equipment -loading machinery and racks, thanks to the movement front warehouse
Removes the need for specialist forklift trucks