Premier Storage and Office Solutions, an innovative design and build company from Doncaster, has completed a fabulous £26,000 refurbishment of what was previously a warehouse unit for direct mail and print/data management company, Propack in Huddersfield.
Creating a mezzanine floor to take advantage of space in the warehouse, the Premier Storage team took only 15 days to create sleek and modern offices, using a specialist partitioning system made by Komfort Partitioning Ltd. The angular style of the versatile Komfire 75 system gave Propack the contemporary look it wanted, whilst at the same time offering an excellent, functional office and meeting room space.
Premier Storage sales manager, Tara Gough, says "We used the Komfire system as I feel that it is the best product on the market in terms of quality of materials, installation simplicity and value for money. Of course we had some stiff competition, but our ability to complete the whole installation in a tight timescale and fit in with Propack's schedule, as well as our competitive pricing, were key to our getting the job.
We erected the mezzanine over a weekend to cause minimal disruption to Propack's business and the finished product is testament to ours and Propack's ability to adapt and move forward with daily challenges."
Propack said "Tara and the Premier Storage team were of great help during the planning stage. Their assistance and knowledge during the planning identified that they were going to be our preferred partner during this project.
Propack is a 24hour production facility, so a key part of this project was that disruption to production should be the absolute minimum. The project management skills of Tara ensured that this requirement was met and the building was completed on time and within budget.
We are very happy with the end result: the quality of build is outstanding. The additional space and working environment created is invaluable to our sales team as we grow our business. I am certain we will be working with Tara and Premier Storage again sometime in the future."
Propack links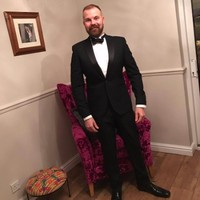 I started in the Racking and Storage industry in 1997 and I have met lots of interesting people along the way. I Hope you've enjoyed my Blog please leave me a comment.