Premier Storage and Office Solutions beat off stiff competition to land a prestigious project to redesign and build electrical giant CEFCO's new distribution centre at Ten Pound Walk in Doncaster.
7000 breezeblocks went into the 70 mtr x 40 mtr warehouse and 2 storey office block which took just 4 months to complete, vastly increasing CEFCO's pallet racking facilities and transforming the building with a ultra modern glass front.
Sticking to his policy of using local labour wherever possible, Mark Jepson, Premier Storage's managing director brought in 15 different trades, from builders to carpet fitters to complete the project which included offices, kitchen areas and an impressive 22 mtr x 8 mtr board room.
Mark says "We have worked with CEFCO before and were really pleased that they were impressed enough with our work to award this project to us. We are now delighted that CEFCO has decided to expand the premises and we have been asked to complete similar work on the adjoining building. We have plans for future expansion and of course it is projects like this that will help us along the way."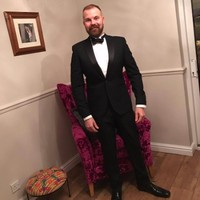 I started in the Racking and Storage industry in 1997 and I have met lots of interesting people along the way. I Hope you've enjoyed my Blog please leave me a comment.