2013 has been a busy year for Premier Storage and things can get a little hectic and untidy. Sometimes we may wish for an Elf or two to come and tidy up our warehouse or office.
See the video below of Premier Storage, believe it or not, getting a visit from some Elves.
[youtube]http://www.youtube.com/watch?v=aKhs3EbLD0w[/youtube]
If you haven't been visited by Elves and you'd like some help reorganising your office or warehouse,
Click this link to leave your contact details and we'll come back to you.
To all our existing and potential customers we'd like to wish you a relaxing holiday and a Happy New Year!
Best regards,
Premier Storage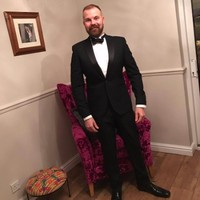 I started in the Racking and Storage industry in 1997 and I have met lots of interesting people along the way. I Hope you've enjoyed my Blog please leave me a comment.