The Dexion 3 Peaks Challenge team complete a successful practice walk up Snowdon
[Most of the team at the summit]
On Saturday 27th April, the Dexion team, who are taking part in a 3 Peaks Challenge later this year in June, successfully climbed mount Snowdon as part of their training.
The weather was ideal as the team set off from Lanberis at 9am in the morning, reaching the summit a little before midday.
On the 8th June  the Dexion team will be taking part in a challenge to climb the three highest peaks of Great Britain, within 24 hours, all in aid of the charity, Action Medical Research, who are raising funds for children's medical research.
To make a donation to the team please go online, details below.
To make a donation go on line at  http://www.action.org.uk/sponsor/dexion
For more information on Action visit their website http://www.action.org.uk/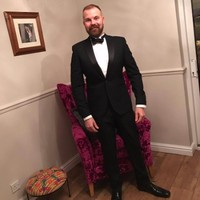 I started in the Racking and Storage industry in 1997 and I have met lots of interesting people along the way. I Hope you've enjoyed my Blog please leave me a comment.