Dexion will be demonstrating numerous ways of optimizing your warehouse and saving space and/or time. With clever ways to reduce your inventory and to reduce your costs we are sure you will want to come and talk to us.
From shelving systems and small parts storage to mezzanine floors and pallet rack systems, Dexion have the best system for you. Since the launch of the world's first – adjustable storage system, over sixty years ago, Dexion has been setting the standard for efficient and practical storage of every kind.
To this day we continue to develop innovative storage products with our customers' needs in mind, manufacturing and supplying storage equipment right across Europe.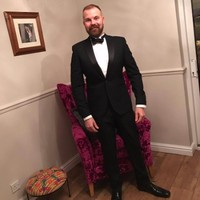 I started in the Racking and Storage industry in 1997 and I have met lots of interesting people along the way. I Hope you've enjoyed my Blog please leave me a comment.