Dexion Speedlock Mk3
Dexion Speedlock Mk3 is one of the world's most popular and widely used adjustable pallet racking systems. Though now superseded by Dexion P90 Pallet Racking, the full range of components and accessories for Speedlock Mk3 pallet racking continues to be available. Allowing you to replace parts, or to add new bays and aisles to your existing pallet racking installations. Speedlock Mk 3– the world's most popular pallet racking.
Be sure you are getting official Dexion product by looking for the official Dexion tick of approval see below
an example of this tick is as seen on the
If you are interested in getting some genuine Dexion speedlock MK3 pallet racking then be sure to give us a ring on the number below for a quote
Interested?

Call our Design team on [phone]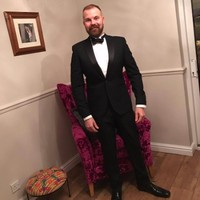 I started in the Racking and Storage industry in 1997 and I have met lots of interesting people along the way. I Hope you've enjoyed my Blog please leave me a comment.