Henry Hoover Models.
New Specification
1) All Henry Hoover models will have the new clip on 3D face starting from as follows.
Hettie Hoover: Now.
Henry Hoover End of July.
The clip on face will give the consumer the option of having the face on the machine or off the machine.
2) The New Wand Docking Station will be introduced in Week 23 (June).
The Wand Docking Station has been designed to store the wand set in an upright position, rather than having to lean it against things.  It is also ideal when storing in cupboards Etcetera.
[youtube]http://www.youtube.com/watch?v=kJx4EFtyQvk[/youtube]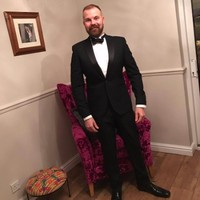 I started in the Racking and Storage industry in 1997 and I have met lots of interesting people along the way. I Hope you've enjoyed my Blog please leave me a comment.